Taimur imitates mom Kareena's Yoga moves, says Saif Ali Khan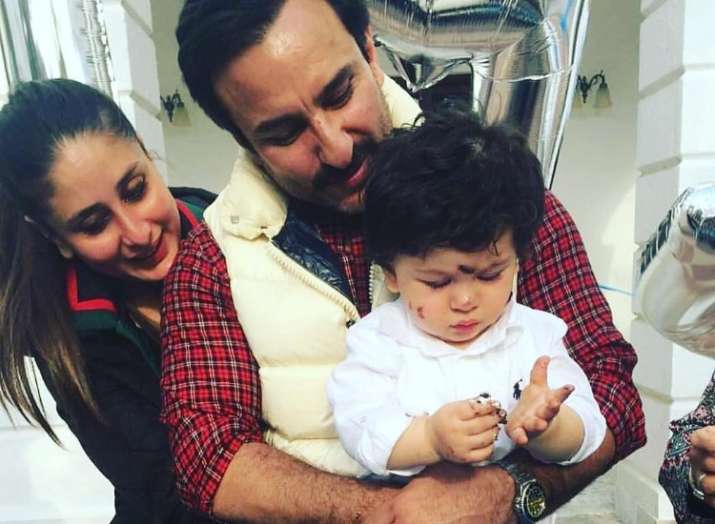 Saif Ali Khan's little munchkin Taimur Ali Khan Pataudi is paparazzi's favorite child. While they love clicking his pictures, netizens go crazy every time Taimur appears on their social media feed. But not many people know how adorable this little bundle of joy is in real life. On the occasion of Father's Day, actor Saif Ali Khan revealed a few details about the morning rituals of Taimur and we fell in love with him all over again.
In a recent interview with DNA, Saif talked about how Taimur is an early riser and love to see the moon before he sleeps at night. He said, "Taimur wakes up at 7.30 am, I am up by 9 am. He comes, takes the torch by my bed and puts it in his mouth like the doctor. He keeps doing things like that. He likes to see the moon, which is nice. He watches it before he goes to sleep every day. He loves nature and is quite outdoorsy. He imitates us doing yoga by making some painful noises which obviously, I'm making while I'm stretching. He does a good side bend and falls over."
Both Saif and Kareena doesn't have a problem with Taimur becoming a sensation with people. However, while promoting her latest release, Kareena requested the media to click lesser pictures of Taimur as he is still a little kid. On the other hand, Saif revealed that he doesn't have a problem with people clicking the pictures until it gets intrusive in their personal space.
"I don't have a problem with the photographers because they are just clicking his pictures. Although it's a bit intrusive, no movie star has a privilege of being extremely private. You might be looking at the Taj Mahal and people will start clicking your pictures. You try to be normal and then everyone takes your picture. That's mildly bothersome. But I just think he has to get used to that, because, in the end, they are just clicking a few photographs," he was quoted as saying in the DNA report.
Currently, Saif, Kareena, and Taimur are in enjoying quality time in London, where the actor's duo is also shooting for an ad campaign.
(Also read: Taimur Ali Khan looks cute as he tries to ride a tricycle, see pics)