Strength and love: Bollywood to Sonali Bendre after cancer diagnosis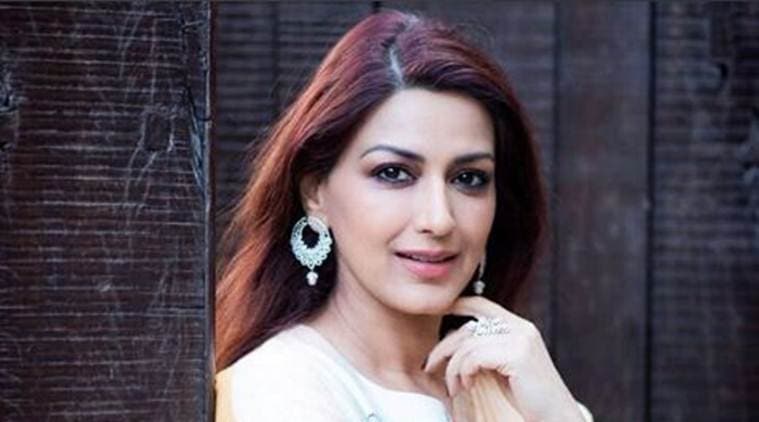 Sonali Bendre is undergoing treatment in New York.
Bollywood actor Sonali Bendre on Wednesday revealed that she has been diagnosed with cancer. The actor is currently in New York for treatment. Releasing a statement, Sonali, famous for her roles in films like Hum Saath Saath Hain, Sarfarosh, Kal Ho Na Ho, said, "Sometimes when you least expect it, life throws you a curveball. I have recently been diagnosed with high-grade cancer that has metastasized, which we frankly did not see coming. A niggling pain led to some tests, which led to this unexpected diagnosis. My family and close friends have rallied around me, providing the best support system that anyone can ask for. I am very blessed and thankful for each of them."
Sonali Bendre's post on Twitter
— Sonali Bendre Behl (@iamsonalibendre) July 4, 2018
Adding to it, she said, "There is no better way to tackle this than to take swift and immediate action. And so, as advised by my doctors, I am currently undergoing a course of treatment in New York. We remain optimistic and I am determined to fight every step of the way. What has helped has been the immense outpouring of love and support I've received over the past few days, for which I am very grateful. I'm taking this battle head-on, knowing I have the strength of my family and friends behind me."
As the actor shared the news on her social media handles, love and best wishes for her speedy recovery started pouring in from friends, fans and colleagues. Manish Malhotra commented on her Instagram post and wrote, "Wishes and strength and love with you Sonali." Her Hum Saath Saath Hain co-actor Neelam Soni commented, "You are the strongest girl I know. My superwoman." Karan Johar also called the 43-year-old actor a fighter as he wrote, "Godspeed, love and strength to a true fighter and a solid soul!!!❤️❤️❤️"
Vivek Oberoi who co-judged India's Best Dramebaaz with Sonali took to his Twitter handle and wrote, "You are one of the strongest women I know! I admire &respect how u always stood ur ground in the face of adversity…and won! A WonderWoman who does it all-actor,author,mom,wife! An inspiration 2so many!Cancer will surely lose this fight! Our Love & Prayers are with u always!"
Sophie Chaudhary tweeted, "Sending you all the love, strength and prayers to fight this Sonali!! I know you will!! We all love you! ❤️❤️ @iamsonalibendre."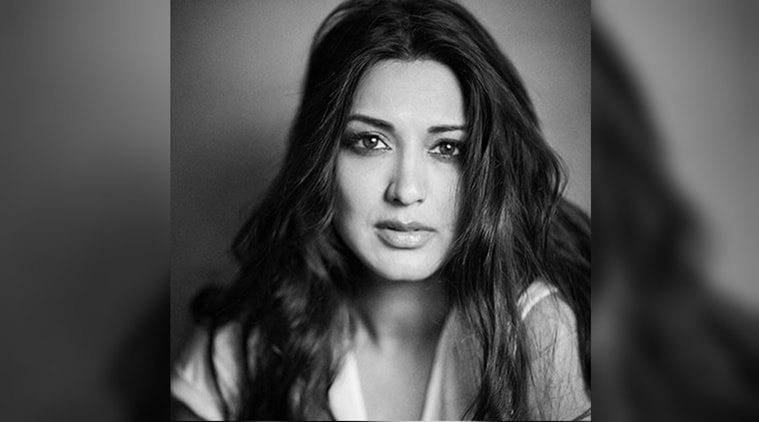 Sonali Bendre is 43 years old.
Karan Johar, Arjun Kapoor, Sonam Kapoor and others send love and strength to Sonali Bendre
Neha Dhupia: This too shall pass … you are an incredible woman with immense strength … we send you all our love…. things are only going to get better . @iamsonalibendre
Madhur Bhandarkar: Dear @iamsonalibendre you are wonderful human being, I am sure you will fight all the odds and overcome this situation. Wishing you a speedy recovery. Praying for strength for u @GOLDIEBEHL and ur family.🙏
Shruti Seth: Sending you immense love @iamsonalibendre and tonnes of positive energy to get through this and come out stronger. ❤️
Arjun Kapoor: Keep fighting Sonali, don't let that piece of shit win
Also Read | Sonam Kapoor, Abhishek Bachchan and others share their love for Sonali Bendre
Divya Dutta: Dearest dearest one, remember you always with a girl wit so much strength n will power!!!! Loads of prayers fr you!!! Get well real soon !!!! Big big hug
Riteish Deshmukh: Deeply saddened & shaken by this news. Praying for your speedy recovery & good health @iamsonalibendre. @GOLDIEBEHL sending all the positivity & best wishes.
Aftab Shivdasani: Dear Sonali, sending you lots of positivity and prayers for this fight of yours. I Salute your spirit and pray that all goes well.. good willing all will be okay.
Also Read | What is high-grade cancer?
Sonam Kapoor: Lots and lots of love Sonali
Sandeep Khosla: You are brave and very very special..will pray for your quick recovery..and anything we can do please let us know anytime!! Big love to the family..
Ileana D'cruz: Sending you strength and love!
Genelia D'Souza: Dear Sonali… we send you loads of love, prayers and lots of positivity… Wishing you a speedy recovery soon.. And @GOLDIEBEHL and the rest of family, I wish you all the strength n togetherness in this fight…
Dia Mirza: You beautiful, ever smiling, ever loving Sonali ❤️ You have our prayers, our love and faith that you will overcome this.❤️
Neha Dhupia: This too shall pass … you are an incredible woman with immense strength … we send you all our love…. things are only going to get better . @iamsonalibendre
Suchitra Krishnamoorthi: all my love & prayers to u @iamsonalibendre for a speedy & complete recovery. Keep the faith – it can move even mountains 🙏🙏💕💕
Also Read | Sonali Bendre diagnosed with cancer; finds love, support from fans on Twitter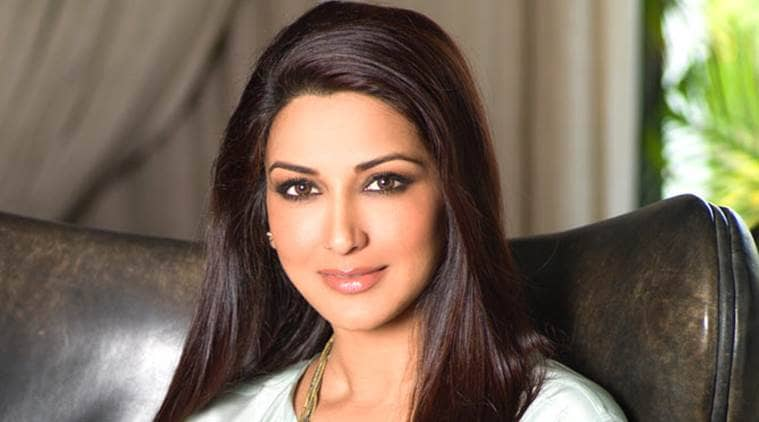 Sonali Bendre was recently seen in India's Best Dramebaaz.
Manisha Koirala: @iamsonalibendre by the grace of god all will be fine and you will be back home soon with good news💖💖💖 sending love n prayers my friend
Also Read | Akshay Kumar visits Sonali Bendre in New York
Ashish Chowdhry: I have always seen, admired and adored you as the sweetest face in our film fraternity. And now, I see you as the strongest and the most positive one as well. I so know you're gonna come out of this handsomely @iamsonalibendre Will pray for a record breaking zippy recovery…
Lakshmi Manchu: Respect your way of coming out in the open and sharing what you've been undergoing…We stand by you and look forward for you to bounce back stronger than ever. You will. God bless you @iamsonalibendre
Read the news in Malayalam | Hindi | Marathi
Sonali recently stepped down as the judge of popular TV show India's Best Dramebaaz and was replaced by Huma Qureshi.
For all the latest Entertainment News, download Indian Express App
© IE Online Media Services Pvt Ltd