#MeToo movement: Tatas not to renew Suhel Seth's contract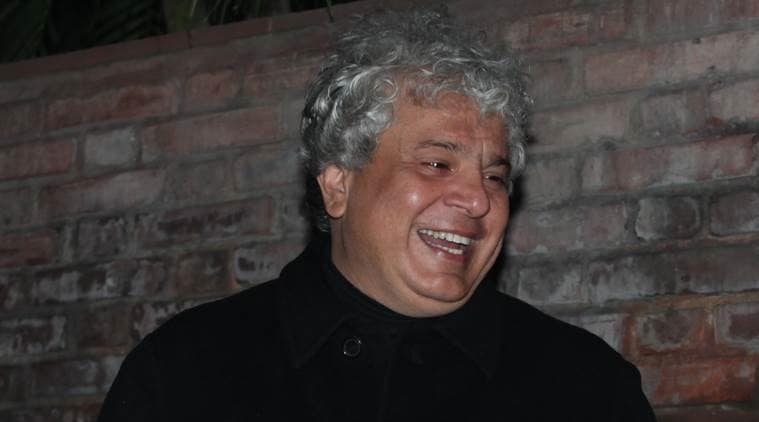 Suhel Seth has been accused of sexual misconduct by five women.
Adman Suhel Seth's contract with Tata Sons, the holding company of the Tata Group, will end on November 30, a spokesperson told news agency ANI. Seth, who has 4.8 million followers on Twitter, had founded the consultancy firm Counselage India (Suhel Seth's firm) in 2002.
The decision by the top company came after Seth was accused of sexual misconduct by five women, including model Diandra Soares, filmmaker Natasha Rathore and writer Ira Trivedi, in the wake of the ongoing #MeToo movement.
On October 17, Jasmine Divekar (44) had posted her account of being "groped" by the adman in January 2017 at a friend's house in Bandra, Mumbai. Speaking to The Indian Express over the phone from her home in Mumbai, Soares recounted the incident. She said, "It was September 2012, and I was walking the ramp at the Aamby Valley India Bridal Fashion Week in Delhi. After the show, my friends, including other models and fashion designers, were at a party that was held at GBar, at the Grand Hotel in Vasant Kunj. We were in the VIP section, I was dancing on a couch."
According to Soares, Seth was at the party too. "He wasn't my friend, just an acquaintance. First, he put his hand down my top and I caught him by the ear and twisted it. But a few minutes later, he grabbed me and shoved his tongue into my mouth. I was so angry, I bit his tongue as hard as I could," she said.
Filmmaker Natashja Rathore, on the other hand, had posted screenshots of a WhatsApp message she sent to Seth recently, recounting an alleged incident that took place "some time last year at his condo in Gurgaon".
In the message, she had written: "You shoved your tongue down my throat even when I resisted — I whacked your head and said 'behave yourself'. You put your hand into my kurta and grabbed my breast and I remember whacking your hand too and pulling it off."
Another woman, a 31-year-old in Mumbai, had told The Indian Express on condition of anonymity that she had met Seth at a popular restaurant and bar in the city last year. "He knew my father well, and I had met him in Delhi with my father, who is no more. I went up to him to say Hi…he was sweet at first. The conversation soon shifted to sex and online dating. Then he put his arm around my waist, which was uncomfortable. He messaged me about his Mumbai plans a few days later and kept inviting me to his room…I didn't go, it sounded fishy," she had said.
For all the latest India News, download Indian Express App
© IE Online Media Services Pvt Ltd