Drashti Dhami quits Silsila Badalte Rishton Ka, bids goodbye to 'Nandini' with an emotional post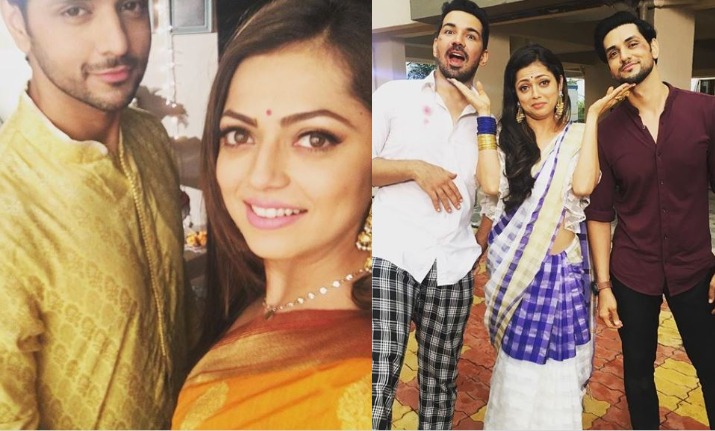 TV actress Drashti Dhami has quit the popular TV serial Silsila Badalte Rishton Ka. She played the character of the 'other woman' Nandini in the show which has Shakti Arora and Sharma in important roles. Drashti Dhami earned a legion of fans while portraying the role of Nandini in this romantic drama. She took to her Instagram to share an emotional note, thanking her co-stars and the makers of the show.
Drashti shared a series of behind-the-scene moments she had with her co-stars on the sets of Silsila Badalate Rishton Ka. She penned down an emotional post, narrating her journey as Nandini.
She wrote, "Silsila" come to an end today…. It's been short but one helluva of a journey…."
Drashti Dhami remembered the first outdoor shot they had in Goa. She feels it was like yesterday. She further wrote, "I still remember the outdoor shoot in Goa like it happened yesterday to working with new co-stars who are my friends today…actually very very good friends & to the sheer hard work I put in to bring "Nandini" to life on screen…"
Drashti went on to say that her journey in Silsila has been a huge learning experience for her. She adds, "It's actually been a roller coaster rides which has been bumpy, but been a huge learning for me both as an actor as well as a person…I do want to thank my producers [this is my 2nd show with them] the channel, my co actors/colleague on this show and everyone associated with this show & to my fans who have been so so supportive…." she wrote. Sending out love to her co-actors, Till the next acting initiative here's Drashti signing off, till we meet again…..Adios."
Drashti Dhami rose to fame after her stint in Geet Huyi Sabse Parayi, which also had Gurmeet Chaudhary in important role. She later worked in Madhubala, Ek Tha Raja Ek Thi Rani, etc.